Self Hypnosis for Weight Loss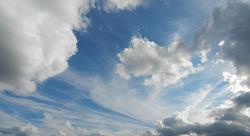 As a trained hypnotherapist, I can't help but share information on the benefits of self hypnosis for weight loss.  Why weight loss in particular?  Well, I know that a lot of people who visit my site are looking for healthy weight loss solutions.
Even though I'm speaking about weight loss here, rest assured that hypnosis is an effective form of therapy for hundreds of challenges.  Having conducted hypnotherapy sessions on a wide variety of topics, I can assure you that it's a powerfully effective therapy option.  And it's incredibly relaxing.  
Click here for self-hypnosis downloads on more than 100 topics. 
People struggle with weight gain and weight loss for many different reasons. For some it's a lack of motivation to eat properly, others a lack of motivation to exercise.  
Quite often, issues with weight stem back to experiences in childhood that have been deeply ingrained in the subconscious.  These old, repeating and usually self-sabotaging thought patterns would benefit from a new and different perspective.  This is where hypnosis comes in. 
---
FREE 
Self-hypnosis for Weight Loss 
Many people include hypnosis as part of their weight loss program to overcome what are often deeply ingrained psychological barriers to weight loss.
Do you eat in response to emotional situations, whether they're positive or negative? Get your free self-hypnosis audio emailed to you.*

*Your email is 100% secure when provided to WheyHealthyBody. You have our guarantee that it will never be sold or given away. 
---
What is Hypnosis?
Watch this short video to learn more about what hypnosis is and why it's so powerful in overcoming challenges. 
Here's a great example of how hypnosis helped cure a snake phobia in the client.